simple & clear

handling
The primasello cash register provides you with a clear and easy-to-use cash register that has all the important functions for everyday work on the ordering interface.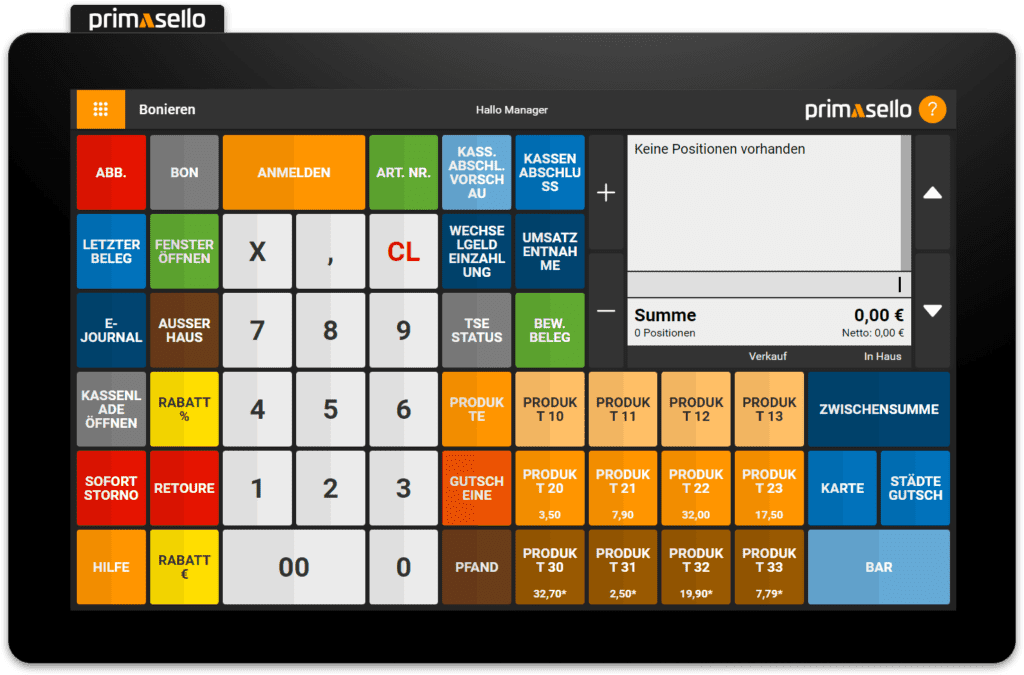 Receipts
Discount(Percent/ Amount)
automatic change calculator
Subsequental cancellation
Cash register
Reports daily / monthly / yearly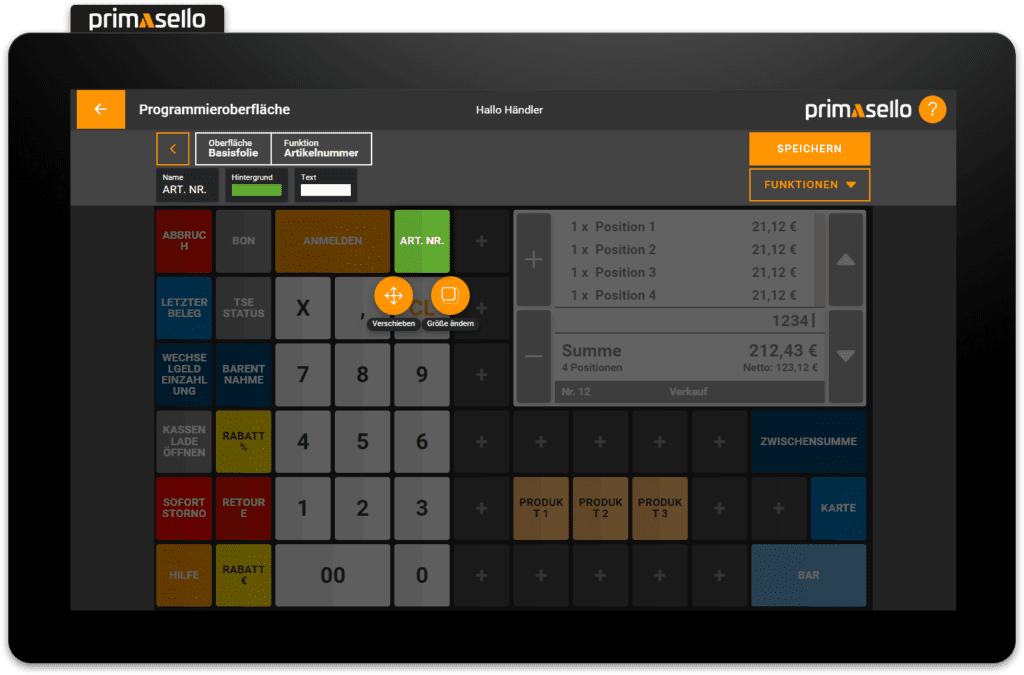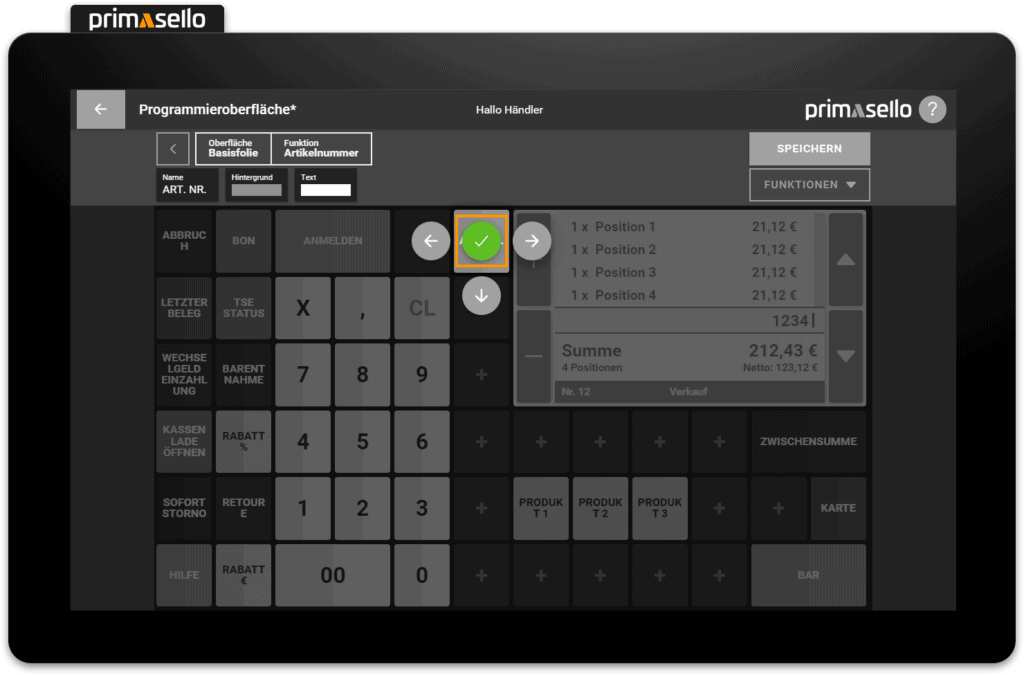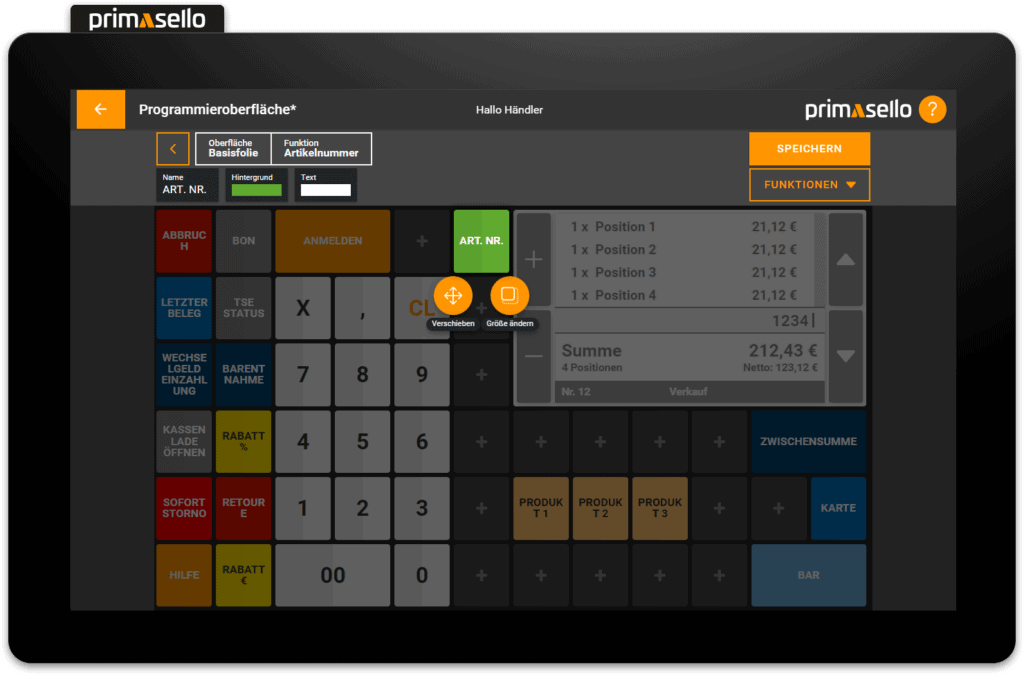 Fast & Individual

programming
It's that easy.
Prescribe your function keys with drag and drop and arrange the ordering interface in the way that suits you best or create your own function menu directly.
With the easy programmability of the primasello cash register, you can design your own cash register.
Programming
Printout customizable with logo
Be safe with our
tax-conform cash register.
Your primasello cash register meets all legal requirements and the princips for proper accounting (GoBD).
more information