The primasello cash register for takeaways
With the primasello cash register you are one step ahead. Master stressful situations with the quick and easy operation of the cash register. We offer you a clear touchscreen interface that you can easily and individually program.
Offer your customers a pleasant and uncomplicated shopping experience. Make your everyday work easier with the integrated complete system. The simple and intuitive interface allows you to focus on your customers without worrying about your checkout.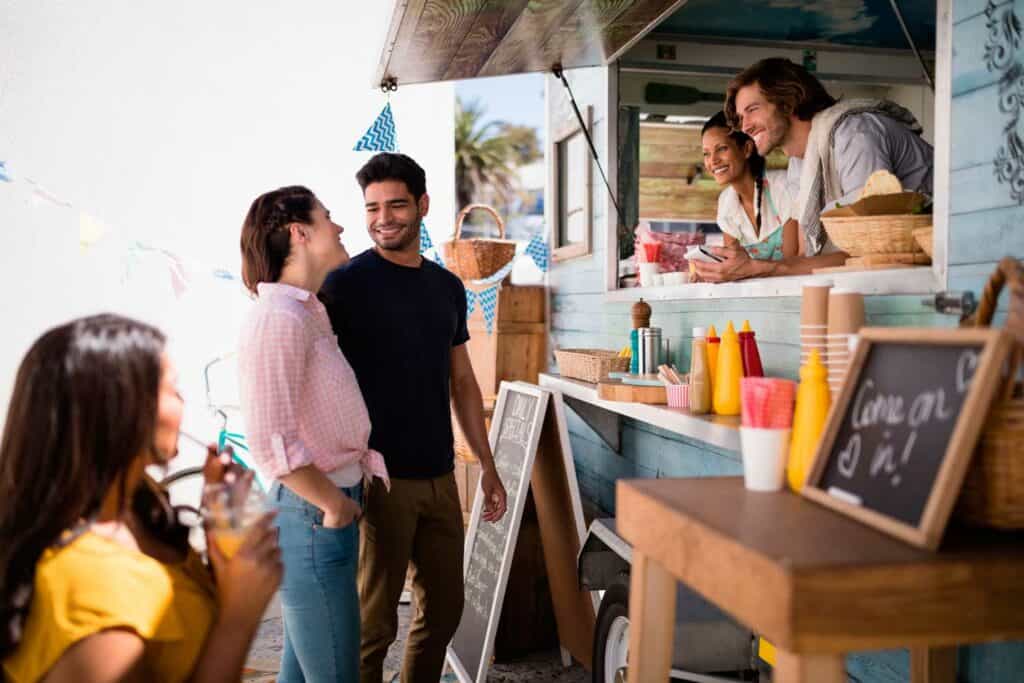 Print every receipt, whether completed or open, also as an entertainment receipt – adapted to your needs with your own receipt template.
Switch quickly and easily between the standard and alternative tax rates of products.
With primasello you can complete receipts with several partial payments and payment types.
In primasello, the change is automatically calculated for you after you have entered the amount, so you save yourself time.
Customizable booking interface
Through the individual design of the receipt interface, you can adapt the primasello cash register perfectly to the needs of your company.
Products / product groups
Arrange your products in product groups with the same tax rate and get the order that makes your everyday work easier.
Give each employee their own PIN to log in or to change during operation.
Adjust the receipt template to your needs and print invoices with an individual design. The built-in thermal printer ensures convenient and fast output.
Be safe with our
tax-conform cash register.
Your primasello cash register meets all legal requirements and the princips for proper accounting (GoBD).
more information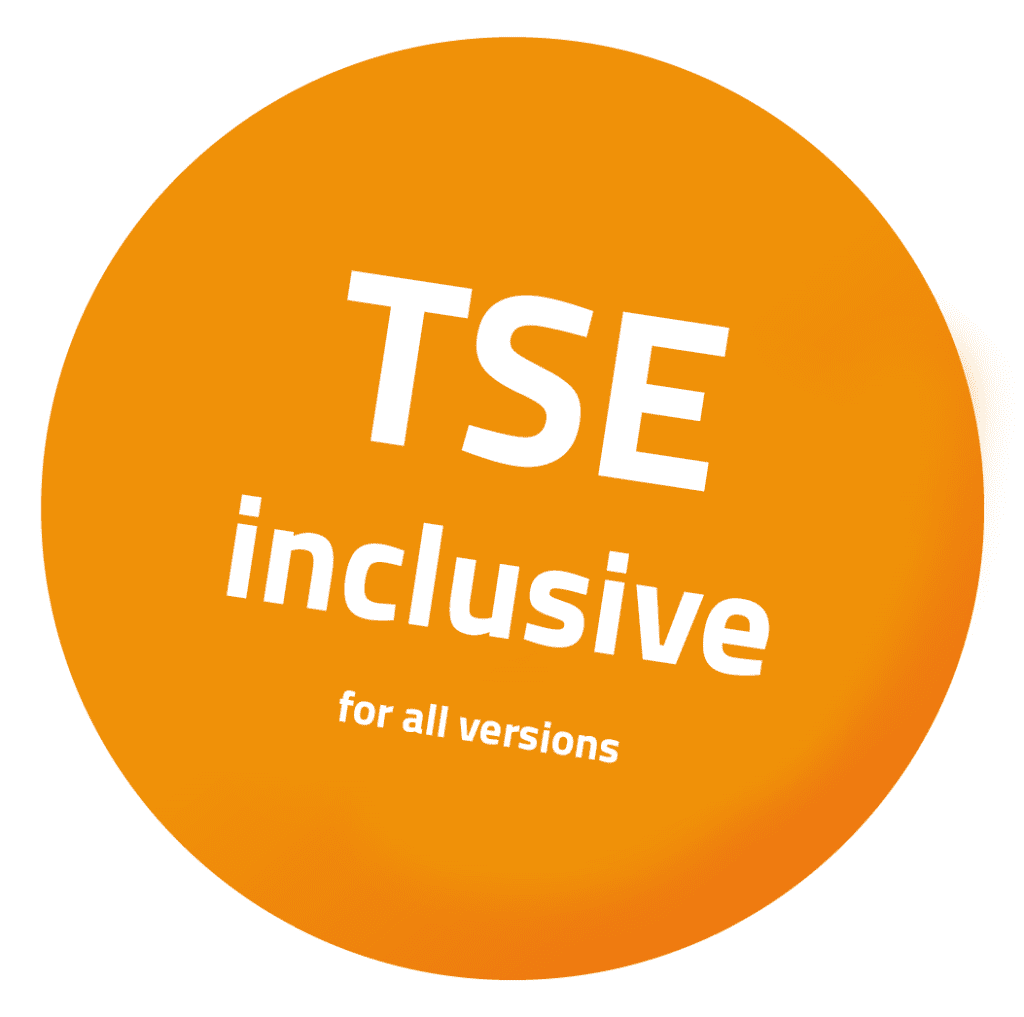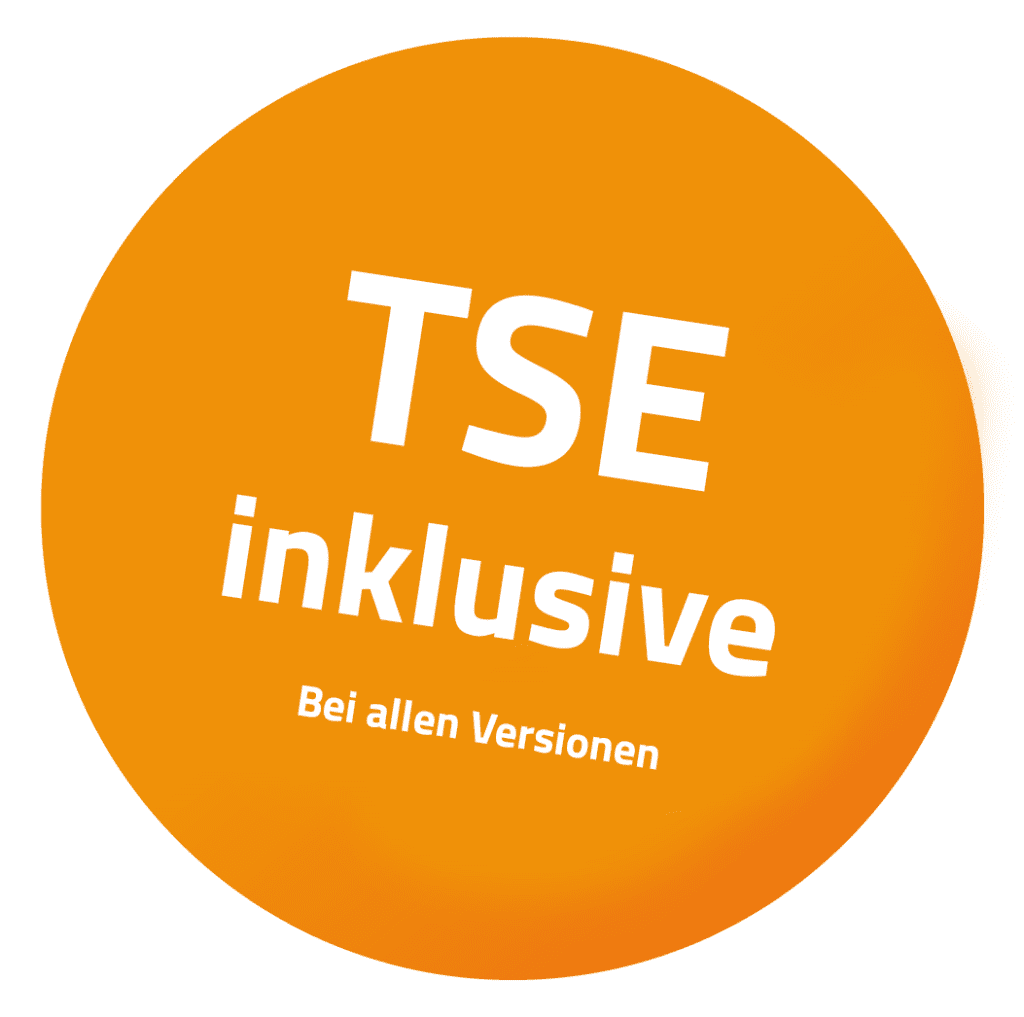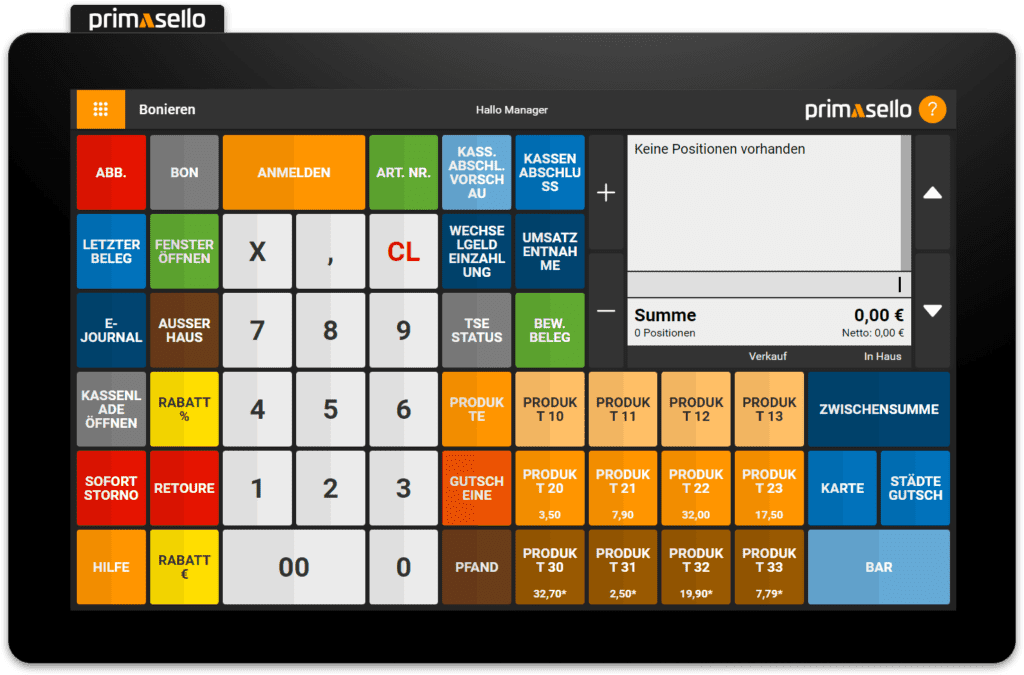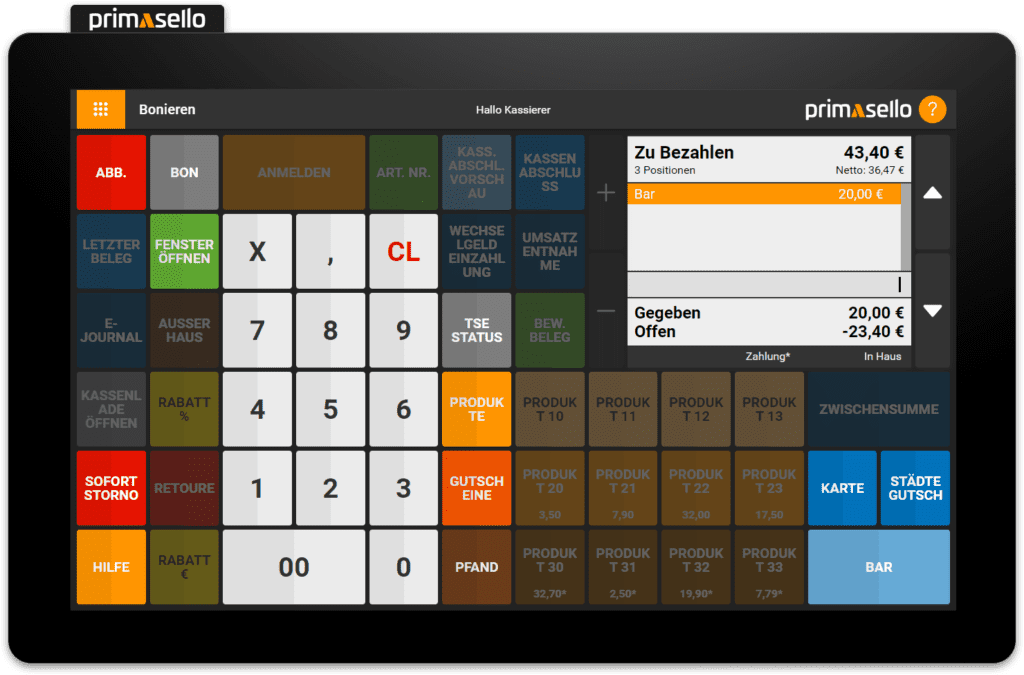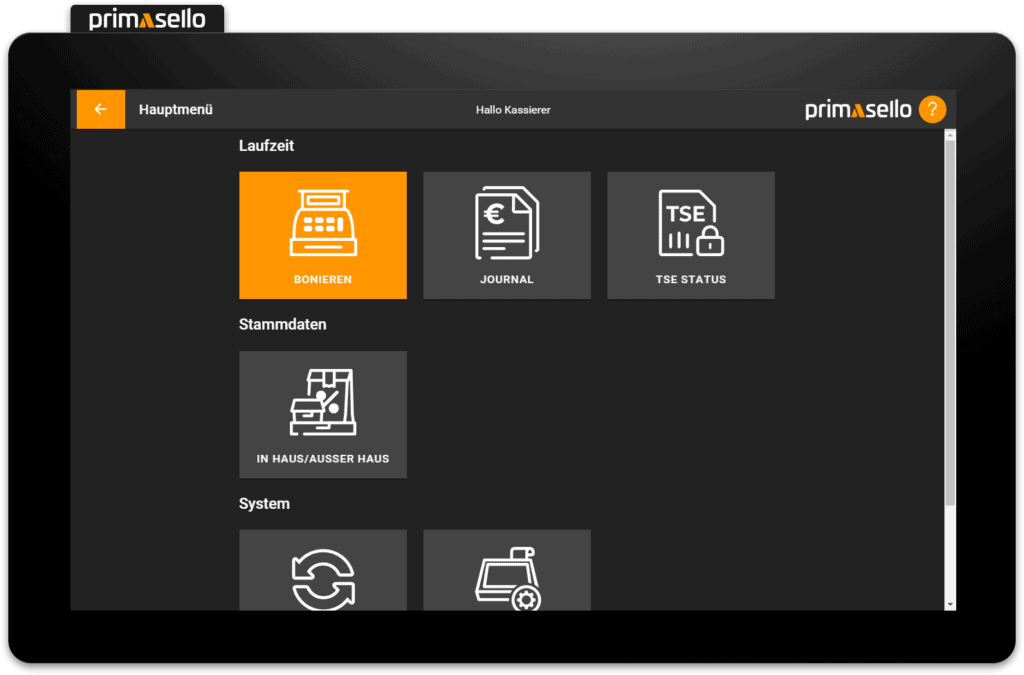 simple
handling

with
faster & individual


programming

The primasello cash register has every importand feature that you need.

You want to change something in your cash register?
It's that easy!

Create your own. With the easy programmability of the primasello cash register, you can design your own cash register.
learn more