simply checkout.
The legally compliant cash register in a complete system – one-time fixed payment including security-unit.
No rent, no worries.
Buy now
become our partner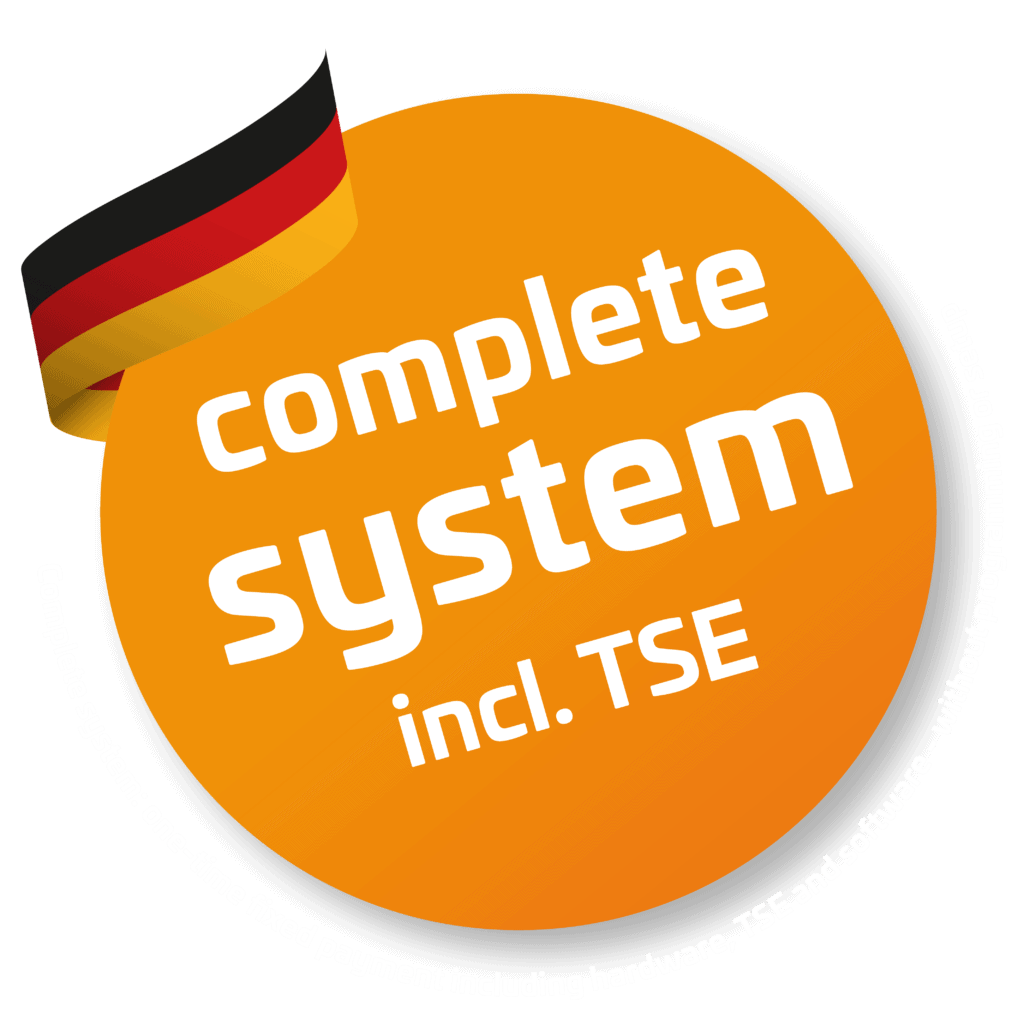 simply checkout.
Die gesetzteskonforme Registrierkasse im Komplettsystem – einmaliger Fixpreis inkl. TSE (DE). Ohne Miete, ohne Sorgen.
jetzt kaufen
Partner werden
The primasello complete system
Hardware
Choose between a copmact All-in-One solution with intigrated Thermoprinter and a customerdisplay (X120, X120s and X140) or a Diebold-Nixdorf branded hardware (A1050) with extern USB-Printer and customerdisplay included.
products
Software
The primasello cash register covers all requirements at checkout. With a flexible and freely customizable interface, primasello is the perfect match for many businesses
Software
Safety
The primasello cash register meets the highest security standarts and comlies with all legal requirements in Germany. Thanks to the security module wich is included in the complete system, the cash register is ready for use as soon as it is received.
Safety regulation
The cash register for your business
The primasello cash register is available for your company through our partners. Find the right partner or write to us and we will find a contact person in your area.
buy now
Retail Trade

Bakery

Hair stylist/ Beautician

Imbiss

Kiosk

Events
Easy handling
primasello is designed to be simple and intuitive and can be operated with ease. Inputs are processed quickly and precisely on the multi-touch display, ensuring customer-oriented and efficient work even during rush hour.
Easy programming
Changes to the programming can simply be made directly on the device without external software. New products and price changes are implemented quickly. All configurations can be easily transfered from device to device.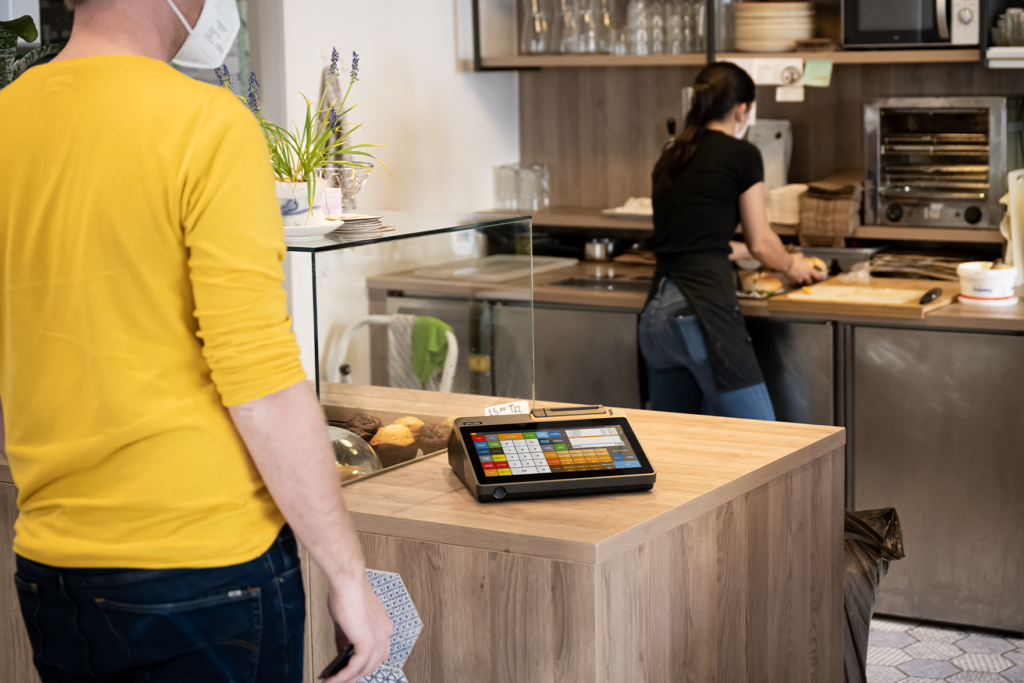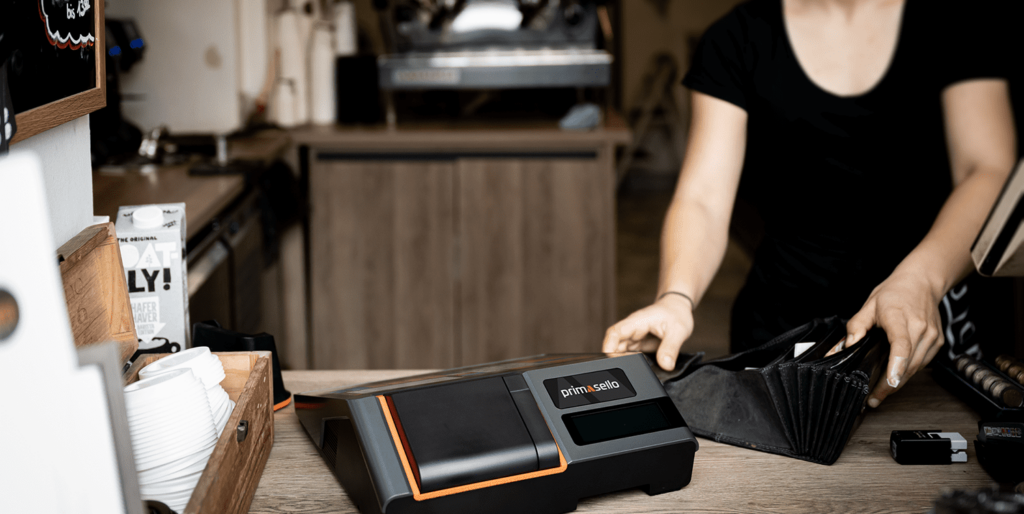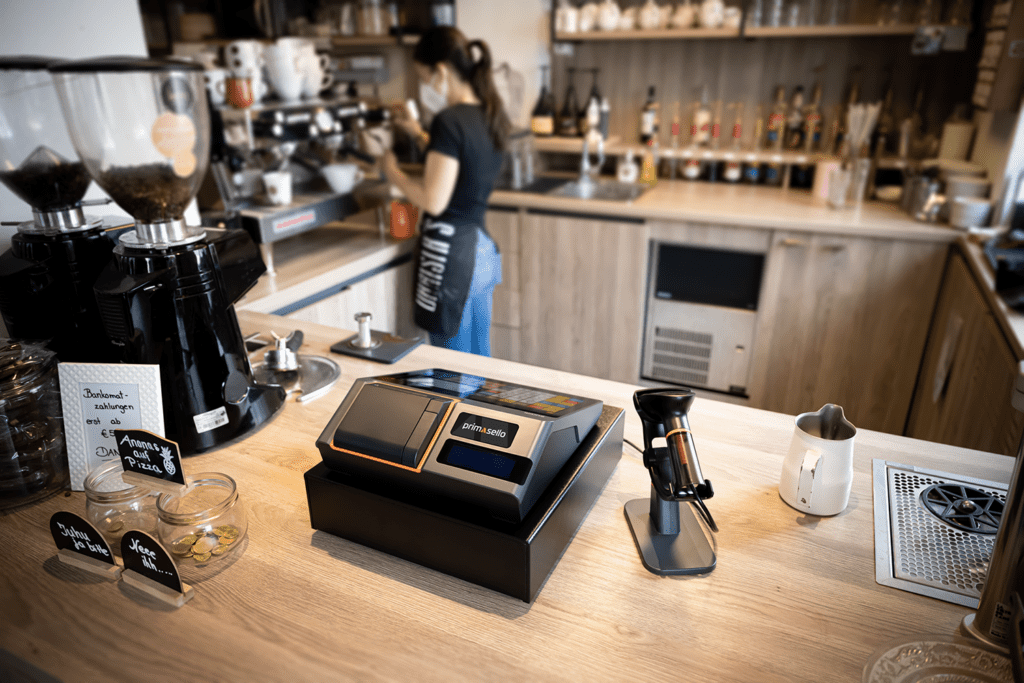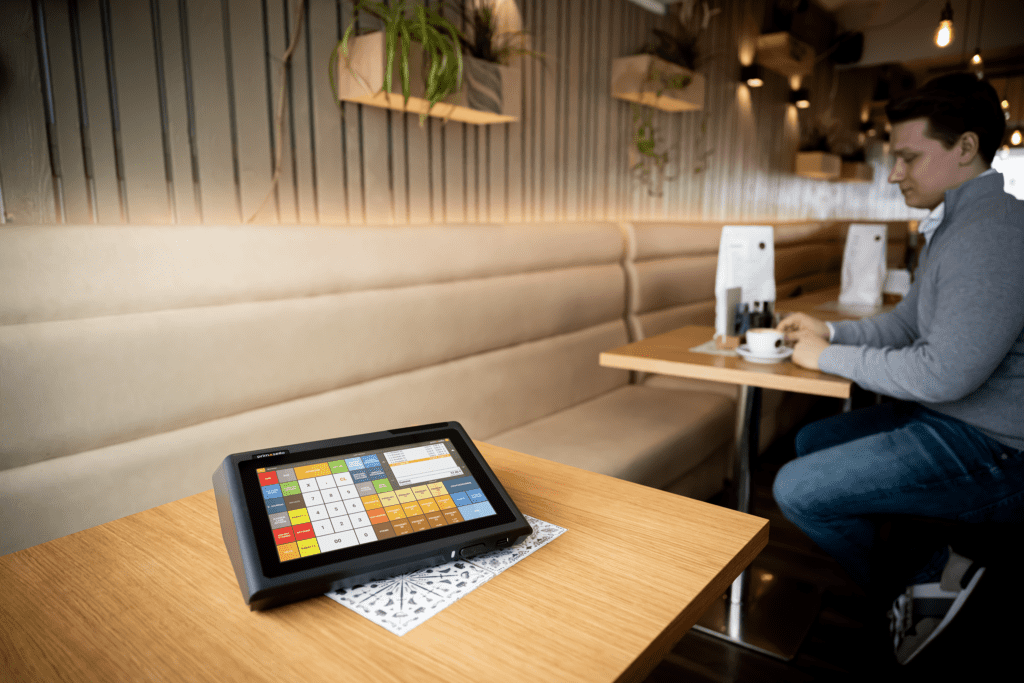 Future-proof
The primasello cash register was developed using the latest technology and meets the highest security standards. Thanks to the underlying Android operating system, updates can be easily carried out on the device via the Internet.
100% law compliant
Your primasello cash register is delivered including TSE (DE) / RKSV (AT) and meets all legal requirements. The Qr code is printed on the receipt and the cash register inspection including data export is easily and quickly fulfilled.